Clouded Judgement 10.9.20
Every week I'll provide updates on the latest trends in SaaS valuations, earnings announcements, and highlight any significant news. Follow along to stay up to date!
Highlight of the Week - ServiceNow - "The Work Survey"
Great report from ServiceNow (link here) highlights just how early we are into digital transformations. Digital workflows will be the way of the future, yet 60% of execs say their companies still do not have a fully integrated system to manage digital workflows. Lots of runway for SaaS businesses enabling digital transformations!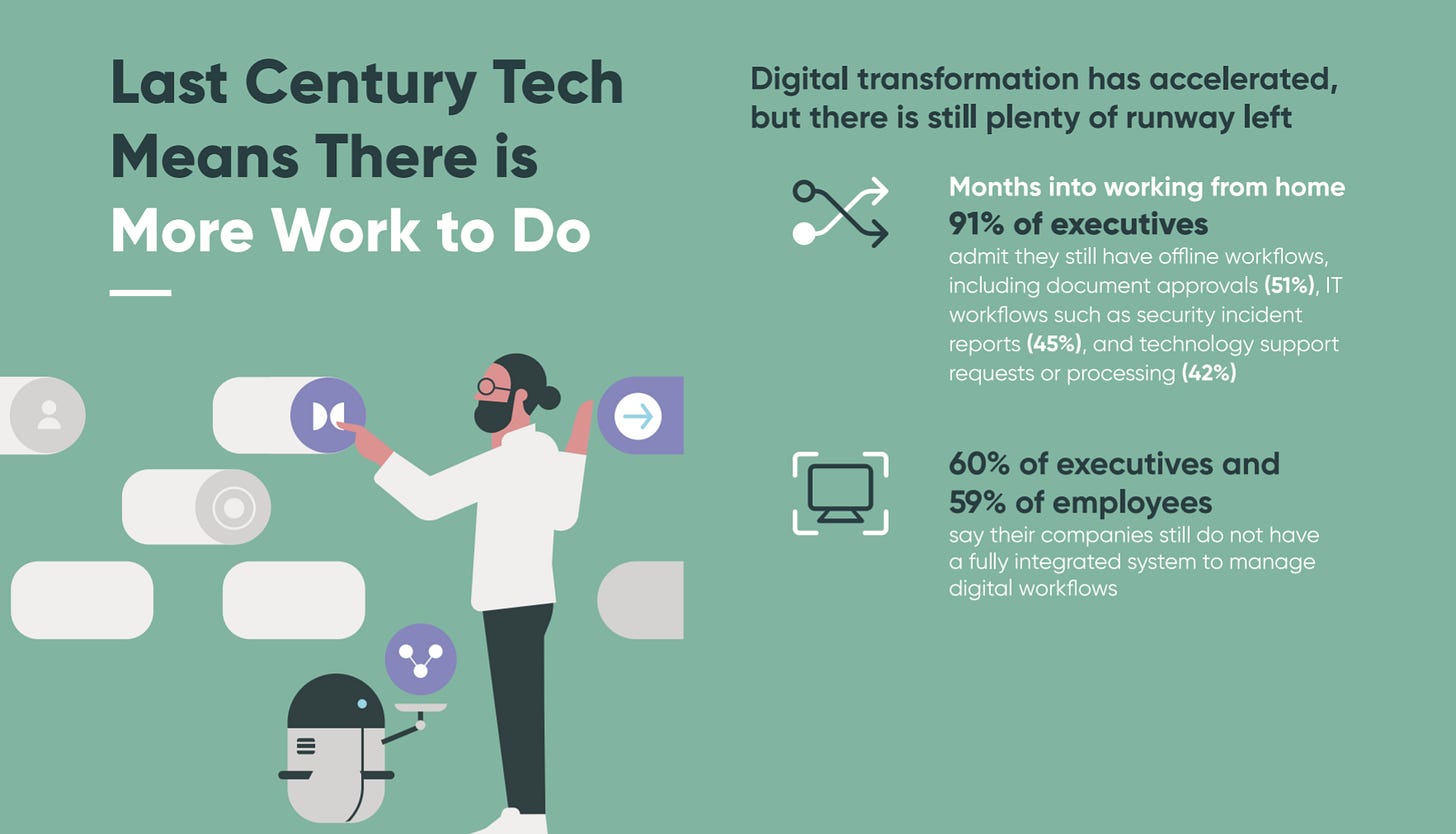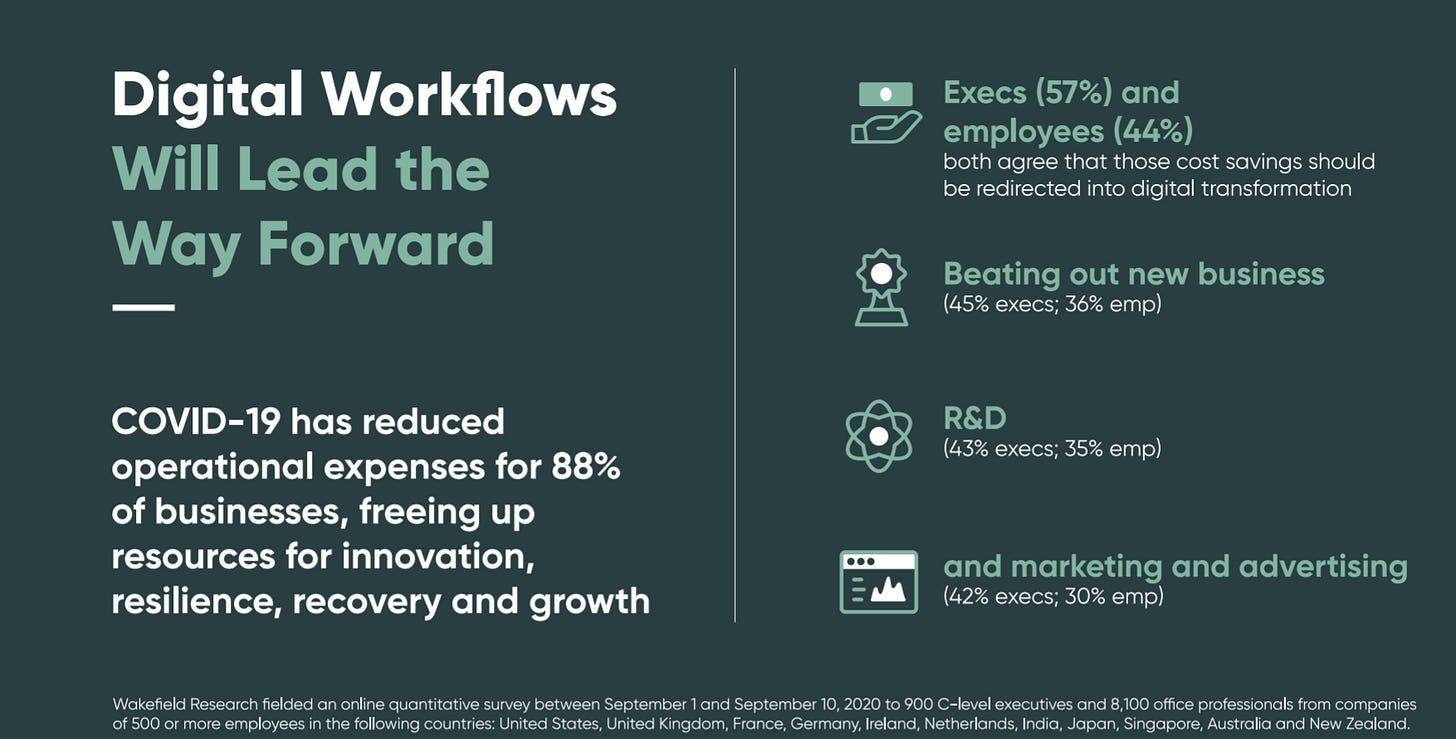 Top 10 EV / NTM Revenue Multiples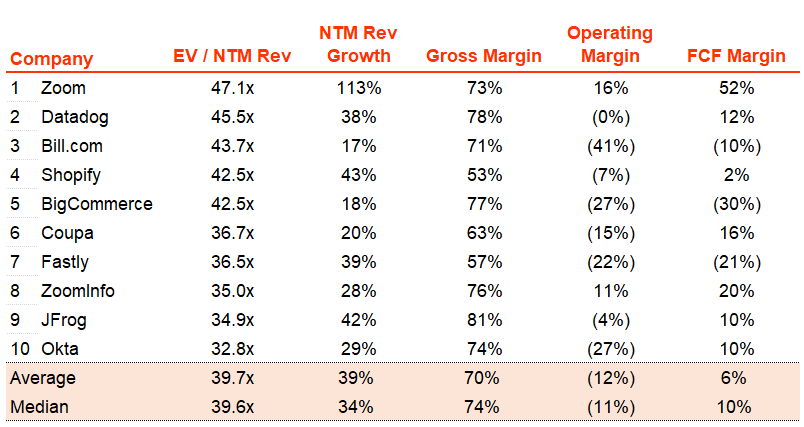 Top 10 Weekly Share Price Movement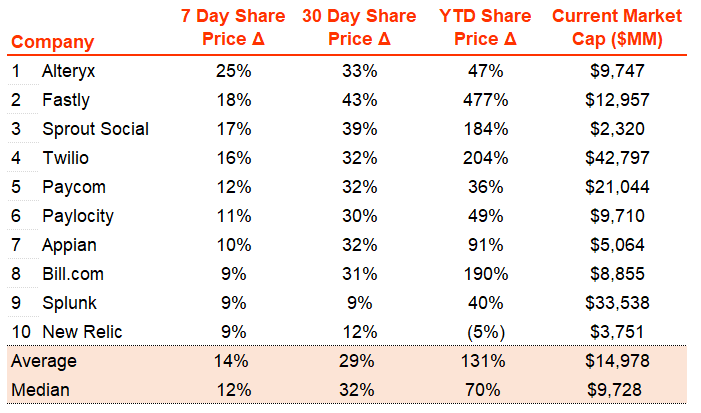 Update on Multiples
SaaS businesses are valued on a multiple of their revenue - in most cases the projected revenue for the next 12 months. Multiples shown below are calculated by taking the Enterprise Value (market cap + debt - cash) / NTM revenue. In the buckets below I consider high growth >30% projected NTM growth, mid growth 15%-30% and low growth <15%
Overall Stats:
Overall Median: 16.1x

Top 5 Median: 43.7x

3 Month Trailing Average: 14.2x

1 Year Trailing Average: 11.3x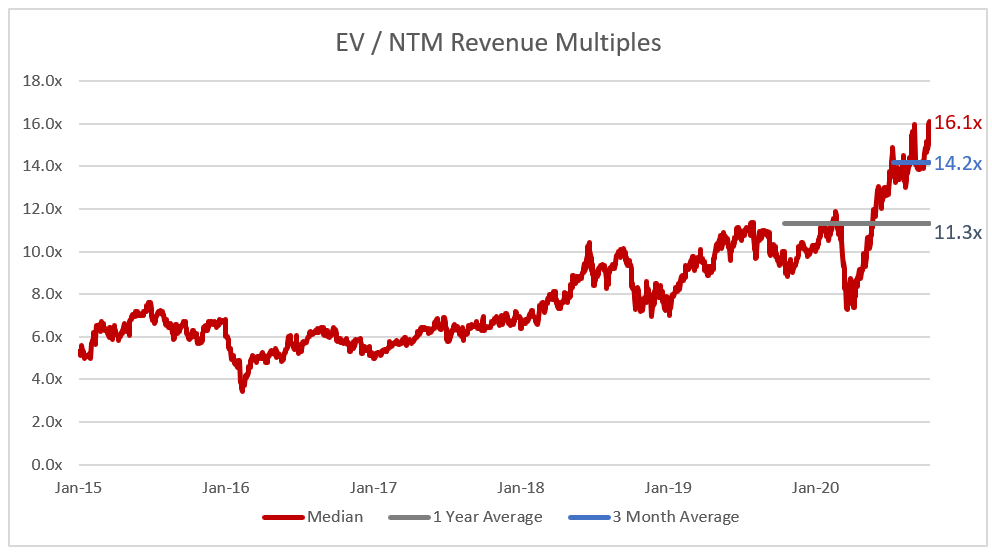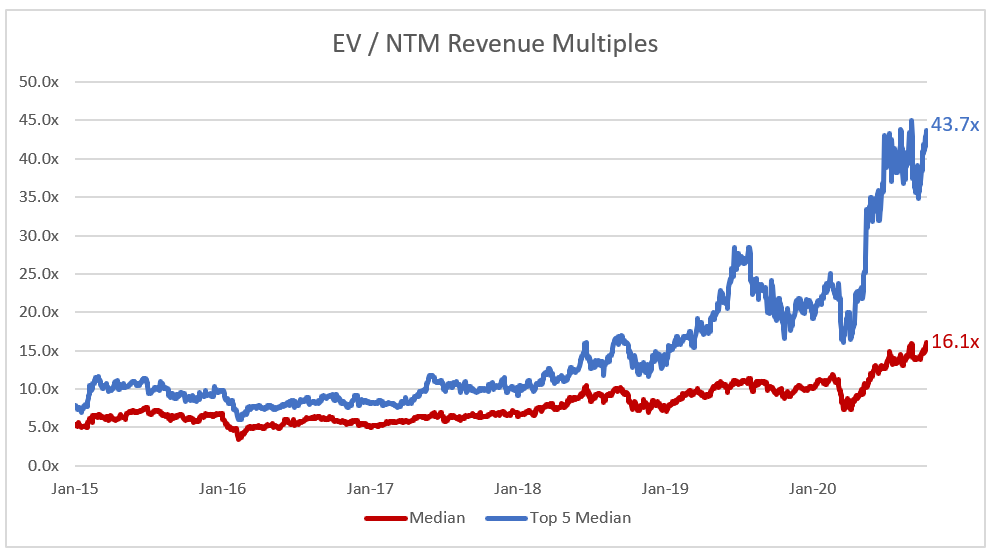 Bucketed by Growth:
High Growth Median: 32.6x

Mid Growth Median: 17.2x

Low Growth Median: 9.5x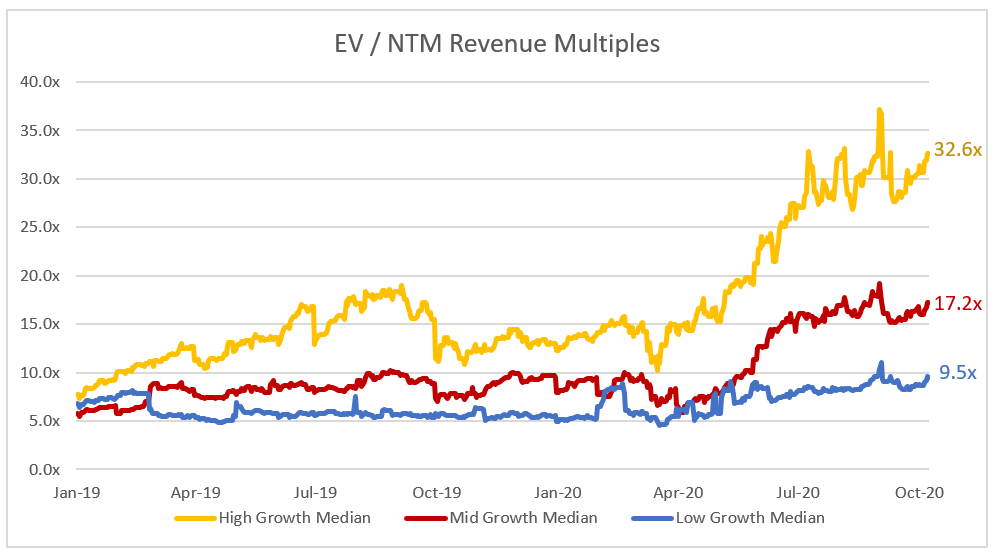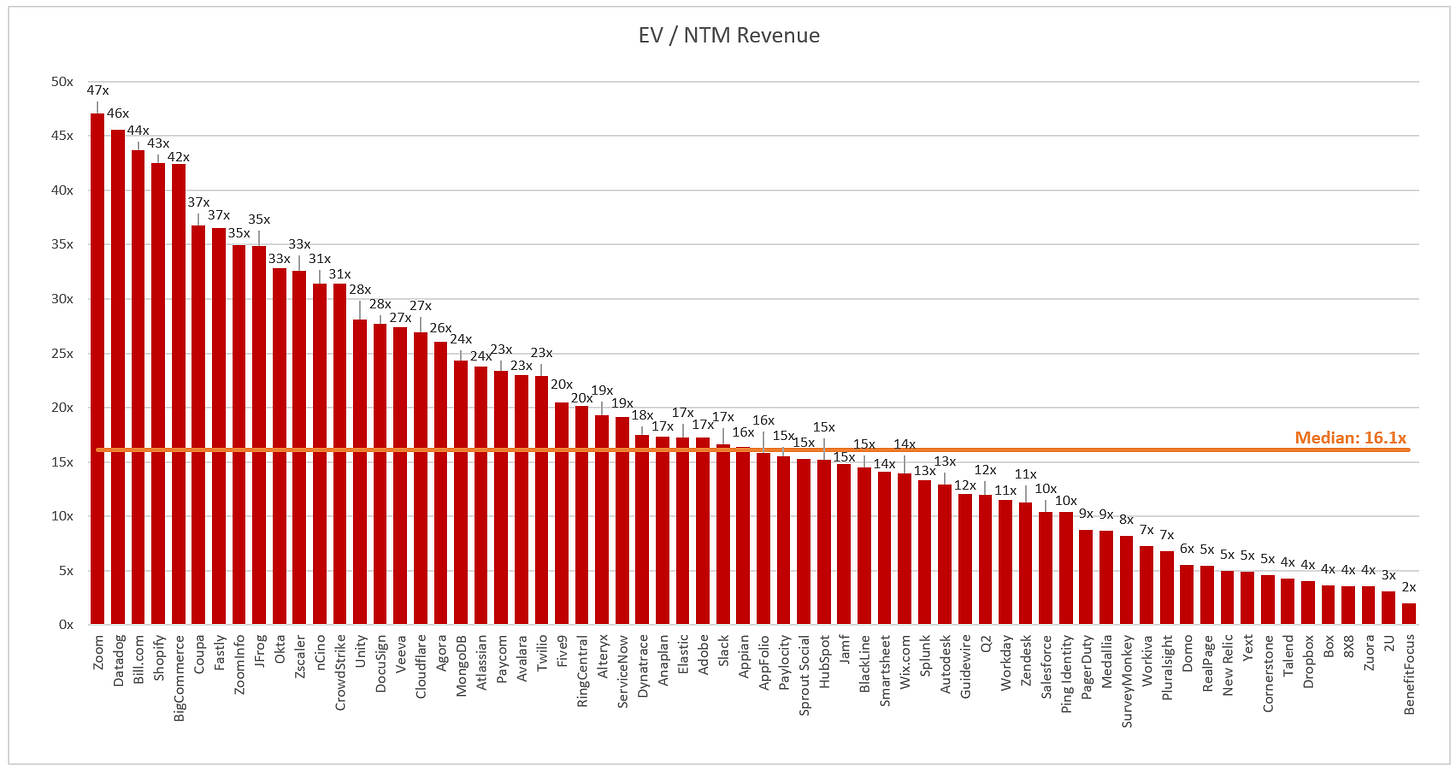 Operating Metrics
Median NTM growth rate: 19%

Median LTM growth rate: 31%

Median Gross Margin: 74%

Median Operating Margin (15%)

Median FCF Margin: 4%

Median Net Retention: 116%

Median CAC Payback: 32 months
News
Comps Output
Rule of 40 shows LTM growth rate + LTM FCF Margin. FCF calculated as Cash Flow from Operations - Capital Expenditures